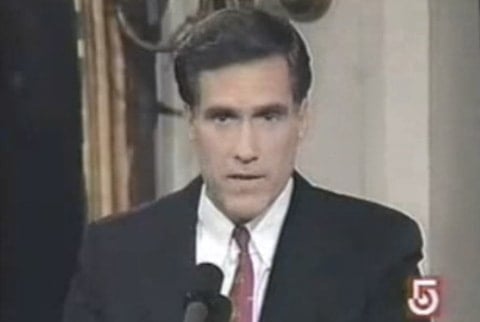 The Boy Scouts of America's habit of discriminating against gay members and troop leaders is again in the spotlight thanks to the allegedly patriotic group's decision to ban lesbian Jen Tyrrell from heading her son's group.
The incident has sparked a massive online movement (nearly 150,000 have already signed a change.org petition pressuring the Scouts to reverse their decision), garnered national news coverage and even earned Tyrrell a spot at the GLAAD Media Awards, where she told the crowd, "The Boy Scouts are supposed to have a platform of tolerance, acceptance, and support… Yet by continuing to dismiss gay youth and gay leaders from their organization, the Boy Scouts of America is failing these values, harming families and communities by sending a message that all are not welcome."
Hoping to keep the issue center stage, and put the squeeze on strategically anti-gay Republican Mitt Romney, GLAAD is pointing to video of the presidential candidate backing gay Scouts inclusion in 1994, when he was running for senator against Ted Kennedy.
Says Romney in the clip, "I believe that the Boy Scouts of America does a wonderful service for this country. I support the right of the Boy Scouts of America to decide what it wants to do on that issue. I feel that all people should be able to participate in the Boy Scouts regardless of their sexual orientation."
Watch Romney's remarks, which he'll now have to explain, AFTER THE JUMP.