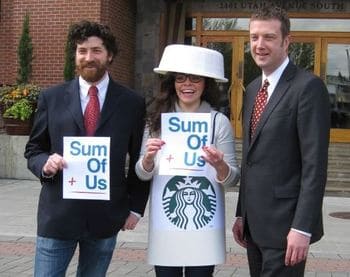 Starbucks staffers came out today to accept a giant "Thank You" card from 640,000 supporters of SumOfUs.org, MoveOn.org and Washington United For Marriage for the coffee company's unwavering support of equality. "We are long-standing supporters of a culture of diversity, and inclusion and equality for everybody, and I'll share this with our fellow leaders….Thank you very much," said Starbucks' VP of global communications James Olsen. See more pictures here.

Joseph Amodeo, a member of the executive committee for the Junior Board of Catholic Charities resigned over New York Archbishop Timothy Dolan's anti-gay politics, particularly those that involve the LGBT-inclusive Ali Forney Center. "The comments that His Eminence has made regarding same-sex couples, the LGBT community in general, and his recent in-action in response to the Ali Forney Center's plea for pastoral assistance, has left me with no other choice but to resign," he wrote.

Presumptive Republican presidential nominee Mitt Romney promised supporters today that he will win the Pennsylvania primary.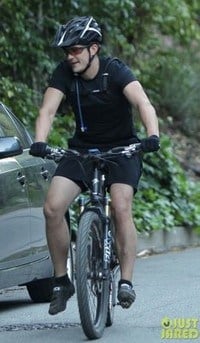 A majority of Latino voters support gay folk: "On the issue of whether homosexuality should be accepted by society, a majority — 59 percent — say that it should. Just 30 percent told pollsters it should be discouraged. Those numbers line up with the general U.S. public, with 58 percent saying homosexuality should be accepted, and 33 percent saying it should be discouraged."

HRC's response: "So much for NOM's plan to rally Latinos against marriage equality."

Orlando Bloom in bike shorts, because why not?

Fox News hiring Jesse Jackson's daughter?

Mary J. Blige is sorry for participating in a controversial Burger King ad.

Is SNL about to lose three-out-of-four of its best actors?

New York police are looking for two men after discovering that French scholar Richard Descoings was cruising gay sex sites before dying in a hotel room. From the always reliable NY Post: "Descoings, 53, director of the prestigious Paris Institute of Political Studies — and a friend of French President Nicolas Sarkozy — was 'really into men,' his widow told cops, according to the sources."

A glance at the racial and partisan reactions to Trayvon Martin's shooting death.

Brian Johnson, the evangelical who consistently tries to distribute Bibles at the Twin Cities' gay pride parade, is filing a lawsuit against the city for religious discrimination. "'Johnson believes that the Bible is God's word and sets out a plan of salvation for all people,' his attorney wrote in a 26-page complaint filed in U.S. District Court of Minnesota. 'Johnson believes the Bible teaches that all people are sinners and therefore deserve God's wrath, but anyone can receive salvation by believing and trusting in Jesus Christ.'"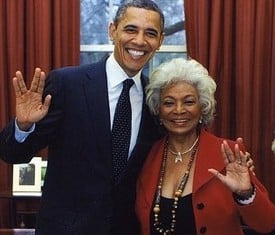 After admitting that Mitt Romney has the GOP's 2012 nomination locked up, anti-gay activist Bryan Fischer starts looking at Rick Santorum Perry in 2016: "If Obama wins on November 6, it might behoove pro-family leaders to meet with Rick Perry on November 7 and start strategizing for 2016."

Just in case you've been living under a rock, Barack Obama is a big nerd.

I hate myself for saying this, but there's something really attractive about Joe Jonas.

Proof that conservatives have their priorities all kinds of twisted: they're protesting living saint Desmond Tutu's forthcoming appearance at Gonzaga University.

Prince Harry goes shopping.

Horror: "A growing number of Afghan children are being coerced into a life of sexual abuse. The practice of wealthy or prominent Afghans exploiting underage boys as sexual partners who are often dressed up as women to dance at gatherings is on the rise in post-Taliban Afghanistan, according to Afghan human rights researchers, Western officials and men who participate in the abuse."

Kanye and Kim are hitting the proverbial "that."

If you haven't read the Ellie-nominated New Yorker article "A Murder Foretold," you should. Here's the first paragraph: "Rodrigo Rosenberg knew that he was about to die. It wasn't because he was approaching old age—he was only forty-eight. Nor had he been diagnosed with a fatal illness; an avid bike rider, he was in perfect health. Rather, Rosenberg, a highly respected corporate attorney in Guatemala, was certain that he was going to be assassinated." It's an astonishing mystery and will soon be made into a movie.

Green tea and Olympic doping: "Olympic doping officials are considering whether to tweak their tests after a recent British study showed green tea might hide testosterone from the standard test used to spot it."

Joe Abell, the school administrator who shamed a California high school student for supporting marriage equality, apologized over loud speaker this morning.

North Carolina businessman Bob Page urges equality advocates to donate even more money to defeating that state's anti-gay Amendment One. "If you want to win this, understand that we have a lot more educating to do, that we need to do that on TV and radio, and that it's going to take a lot more money.  We need everybody to dig deep and give until it hurts," he tells Pam Spaulding.