Iconic TV and radio host Dick Clark has died at 82: "Clark, who suffered a serious stroke in 2004 but returned to the airwaves, reportedly died from a heart attack."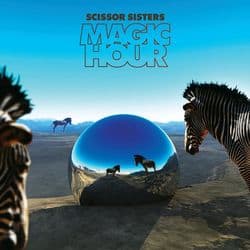 Zebra crazy: Scissor Sisters reveals album cover.
Kim Kardashian has political aspirations!
Civil case against Andrew Shirvell likely to go to trial: "He's the former assistant attorney general who was fired in 2010 after criticizing Christopher Armstrong, especially on an anti-gay blog, Facebook posts and during visits to the University of Michigan in Ann Arbor."
Gerard Butler in talks to star in Manhunt. Unfortunately it's not about the gay hook-up site.
Barney Frank gives a lengthy interview to NY Mag about lawmaking, love: "I want to get married. I do think, to be honest, if I was running for reelection, I might have tried to put the marriage off until after the election, because it just becomes a complication. But I did want to get married while I was still in office. I think it's important that my colleagues interact with a married gay man."
Call Me, Maybe: James Franco continues to post silly videos of himself lip-dubbing pop songs.
Britney Spears signs $15 million X-Factor deal.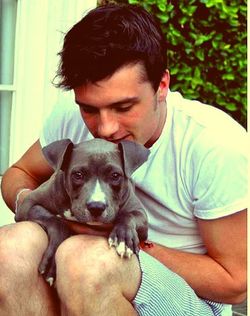 Josh Hutcherson adopts a pit bull rescue puppy.
The WaPo writes up St. Petersburg's law banning gay "propaganda" and the spreading crackdown in Russia: "'We cannot change the Bible just because it's fashionable in Europe,' [local legislator Vitaly] Milonov said in his St. Petersburg office, a series of rooms stuffed with gold-leaf Orthodox icons that is housed in a palace built by Czar Nicholas I. 'Now is the time when Russia wants to show everybody else where its moral values are.' The Russian Orthodox Church has expressed support for the new law and called for a similar measure to be adopted on a national level."
Azealia Banks signs with Lady Gaga's manager, Troy Carter.
Ted Nugent to meet with Secret Service on Thursday: "I support them. I salute them. And I look forward to our meeting tomorrow," he said. "I'm sure we'll have a great conversation…bottom line is, I've never threatened anybody's life in my life. I've never threatened. I don't waste breath threatening." Whatever you say.
Birdwatching with Mark Wahlberg.
Photographer Kevin Tachman goes backstage at the men's shows at Paris fashion week.
Toronto Mayor Rob Ford says no to Gay Pride parade for second year in a row: "It is on Canada Day, I'm going up to the cottage with my family like I've done for as far as I can remember."
AIDS activists to protest at L.A.'s The Ivy over firing of HIV-positive employee. "The lawsuit charges that the restaurant wrongfully terminated its employee on the basis of his medical condition at the beginning of last year."
Man undresses at Portland International Airport in TSA protest: "Asked to explain his actions, Brennan, who was on his way to San Jose, California, said he 'had disrobed as a form of protest against TSA Screeners who he felt were harassing him.' Police noted that he was not under the influence of an intoxicating agent at the time."