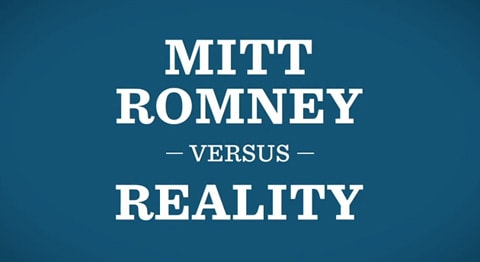 The Obama campaign has come out with two fairly brutal web ads in the past two days featuring Obama rebutting claims by his Republican rival as general election mode goes into high gear.
Watch them, AFTER THE JUMP…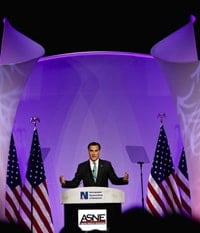 And the media is contrasting the two candidates as well. Dana Milbank notes that they both recently spoke at the Marriott Wardman Park and while Romney "would not allow photographers to get closer than 150 feet" Obama let them get just a few feet away:
The juxtaposition — up-close Obama and stand-back Mitt Romney — was an apt beginning to the presidential campaign. By all accounts (except, perhaps, Rick Santorum's), Romney's primary wins on Tuesday made his nomination virtually certain, which makes this week the unofficial beginning of the general election race. Obama's and Romney's speeches to the editors' gathering on successive days gave a preview of their divergent campaign styles.
Obama spoke to the group for exactly an hour and was relatively loose, making jokes about the Romney campaign's Etch A Sketch episode and the moment his own private exchange with Russian President Dmitry Medvedev was caught by an open microphone. Romney spoke for half that time, reading a slashing assault on the president from a teleprompter. When he went off script, during the Q&A session after the speech, he kept returning to the needs of corporate America.