OUT magazine has laid off its entire editorial staff and its owner Here Media plans to contract the creation of the publication to a new company, Grand Editorial, that has been formed by its editor, Aaron Hicklin, Capital NY reports: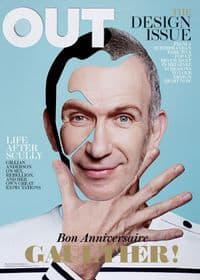 Hicklin told Capital there will be no reduction in the frequency of the magazine or other major changes to the content. "This was not a cost-cutting measure," he said.
He said he'd been hatching plans to launch Grand for awhile. Having spent six years running Out, he informed Here that he was forming a new venture, a custom-content shop that would work on projects like producing magazines for corporate clients, he said.
"Most" of the 12 editorial employees at OUT will receive contracts according to Hicklin, but Capital NY reports that many are skeptical:
Hicklin said he doesn't have any outside investors and that revenue at this point will be project-based, a prospect that has been met with gentle skepticism from some Out staffers: Here Media has had problems paying its freelancers and vendors over the past several years. There is an outstanding fraud lawsuit, meanwhile, against Regent.
Reached by phone, a company spokesman said the executive handling the Out arrangement was not immediately available for comment.