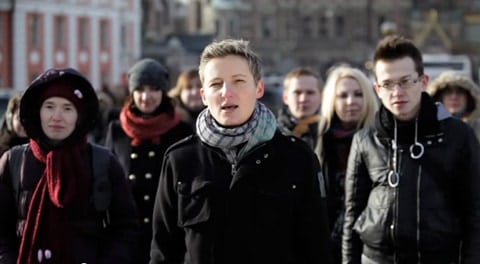 Last week, two activists were arrested in St. Petersburg, Russia protesting the city's law banning gay propaganda. Now a group of fellow activists from St. Petersburg are speaking out in a new video.
Watch, AFTER THE JUMP…
AllOut, which has a petition up against the law, tells us: "One of the arrestees – a straight attorney named Sergey Kondrashov – was hustled off to jail after unfurling a banner that read, 'A dear family friend is a lesbian. My wife and I love and respect her, her way of life is as normal as ours, and her family is as equal as ours too.'"
AllOut plans an upcoming solidarity campaign with Sergey.