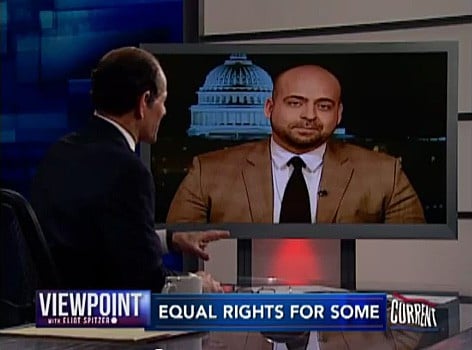 Freedom to Work President Tico Almeida returned to Viewpoint with Eliot Spitzer late last week to discuss Obama's refusal to sign an executive order banning LGBT discrimination in the workplace.
Almeida said that the White House was not happy with his appearance two weeks ago on Spitzer's show in which he discussed the meeting where it was announced that Obama would not sign the order.
Almeida said that he had a follow-up meeting with White House aides at a Starbucks and still has a "sliver of hope" that the executive order will get signed.
Watch, AFTER THE JUMP…