From WashPo:
Gay activists tried to stage two demonstrations in Moscow on Sunday to demand the right to hold a gay pride parade in the Russian capital, but they were blocked first by Orthodox Christian opponents and then by police, who detained a total of about 40 people from both sides.

The gay activists first gathered outside the city council building, where a few scuffles occurred as their opponents tried to disrupt the demonstration, decrying homosexuality as a sin. After police broke up that protest, another group tried to stage a second protest at city hall, but once again police moved in and detained participants, including prominent gay rights activist Nikolai Alexeyev.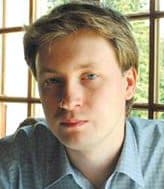 Alexeyev, by the way, was the first man arrested in St. Petersburg under that city's new law prohibiting the "promotion" of homosexuality.
Moscow, which doesn't yet have such a law, is nevertheless famously unwiling to issue permits for gay pride parades. In March, city authorities banned a parade scheduled for this afternoon; it was the seventh consecutive year officials had refused permits. On the day the parade was banned, Alexeyev — who really gets around! — wrote that he was "getting ready for clashes on the 27th."
The Orthodox Christians with whom he clashed this morning are described by WashPo:
Among the opponents of gay rights was Dmitry Tsarionov, who spoke to the crowd in front of a sign that said "Moscow is not Sodom."

"I will not allow perverts to bring the wrath of God onto our city," he said. "I want our children to live in a country where a sin that so awfully distorts human nature is not preached in schools."