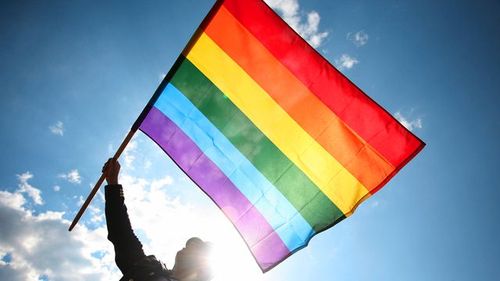 "The triumphant gay revolution."

At America's military academies, the first DADT-less year draws to a close:
For the first time, gay students at the U.S. Naval Academy in Annapolis were able to take a same-sex date to the academy's Ring Dance for third-year midshipmen. The U.S. Air Force Academy in Colorado Springs, Colo., officially recognized a club for gay students this month. And gay cadets at the U.S. Military Academy in West Point, N.Y., are relieved they no longer have to worry about revealing their sexuality.

Several gay students from the nation's major military academies said the September repeal of "don't ask, don't tell," an 18-year-old legal provision under which gays could serve as long as they didn't openly acknowledge their sexual orientation, meant significant change.

"For the most part, it allows us to be a complete person, as opposed to compartmentalizing our lives into different types of boxes," said newly commissioned Air Force 2nd Lt. Dan Dwyer, who graduated from the Air Force Academy on Wednesday. West Point held its graduation Saturday, and the Naval Academy's was set for Tuesday.

Nick Clegg says there should be no conscience vote on marriage equality:
The Deputy Prime Minister said Liberal Democrat MPs will be forced to vote in favour of allowing gay marriage when the legislation is considered by Parliament.

Some Tory MPs are strongly opposed to allowing gay marriage. Last week Sir George Young, the Conservative leader of the Commons, announced that there would be a free vote on the subject because it was a matter of conscience.

But Mr Clegg disagreed, pointing to the fact that the original law bringing in civil partnerships was also not passed on a free vote in the House of Commons.

He the BBC's Andrew Marr porgramme: "My view is that in the same way that the civil partnerships legislation that was introduced under Labour was a whipped vote, I personally don't think this is something that should be subject to a great free-for-all because we're not asking people to make a decision of conscience about religion."

What kinds of letters did Judge Bermann receive before deciding Dharun Ravi's sentence?
most of the letters came from people who thought Ravi had made a terrible mistake — but did not deserve prison.

Some thought the media and public opinion had punished him already. Some said prosecutors were overzealous and others said Ravi, because he is Indian, was the victim of discrimination.

Some, like Amitabha, of Succasunna, N.J., said that prison was just too much. She wrote: "We have already lost a talented young man, Tyler Clementi, and it will be a double tragedy if Ravi's life is also ruined by a stiff sentence and is forced to leave the country he lived practically all his life."

Jackson, a former Rutgers sociology professor whose daughter committed suicide, wrote that Ravi is already paying for any role he had in Clementi's death: "I am convinced that he had no idea that his immature prank would contribute to his roommate's suicide and that he, like me, will punish himself with guilt for the rest of his life."

German schoolboy solves centuries-old mathematical riddle.

On the crackup of the Met's Peter Gelb:
From the start, his greatest strength has been his gift for marketing and publicity. Yet he suddenly seems unable to stop himself from engaging in behavior that generates negative stories about the Met and damages its image. His sensitivity to criticism appears to be extreme, his way of responding at once brutal and maladroit. Some might say that there is no such thing as bad publicity, but investigative stories on page one of the Times are in another category. Members of the Met board, who so far seem to have given Gelb free rein, may no longer be able to look away.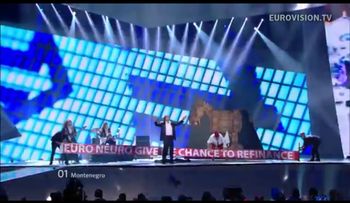 Mitt Romney will not win his home state in November. So what?
See the ship graveyard left when the Aral Sea receded.

Is the Harry Potter series fit for academic exegesis?

There are only two or three gays in Azerbaijan.

Really, Montenegro's "Euro Neuro" should have won at Eurovision. It was topical, rueful, and awful — just right for 2012. Watch AFTER THE JUMP …