LGBT activists in Belgrade, Serbia are undaunted by violence in past years and are planning to expand their presence around an annually planned Pride parade in October, B92 reports: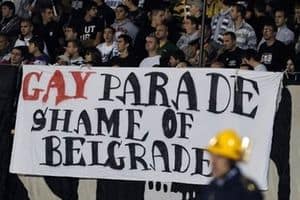 "This year, the concept has been changed, so the 'famous march' will be held on October 6, while we will make a festival that will last eight days. We will occupy the city for eight days, because this city belongs to us," said committee member Boban Stojanović.
He also specified that the festival would last from September 30 until October 7.
Stojanović told reporters that the parade would be held under the slogan "love, faith, hope".