An amendment to an anti-bullying bill under consideration in Ontario, Canada would require all schools, including Catholic ones, to accept the name "gay-straight alliance" for anti-homophobia clubs, the Toronto Star reports: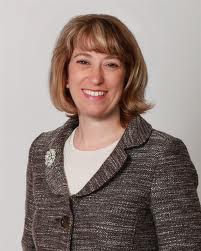 The change of heart on the minority Liberal government's Accepting Schools Act — which had allowed school principals a veto on names for any student club — was announced Friday afternoon by Education Minister Laurel Broten (pictured).
"We believe it's up to the students," she told reporters, saying it's "important for students to have the freedom."
The move, which has the support of the NDP, comes as an amendment to the government's anti-bullying bill — which Broten hopes to pass before the legislature rises for its summer break June 7.
Conservatives and right-wing religious groups argue that the new rule would give LGBT students "special status" and The Ontario Catholic School Trustees' Association urged the school system to call clubs aimed at stopping bullying "Respecting Differences" clubs, in an advisory paper that did not mention the word gay once, the Star adds.
But proponents argue that allowing a principal, for example, to refuse to allow an anti-homophobia club to be called a "gay-straight alliance" is in itself a form of oppression that is inappropriate under the spirit of the bill. Broten has said gay students have been more prone to bullying, which is why they get specific mention in the bill.
"If we can't name it, we can't address it and we must address it," she said.
The amendment was applauded by a group called the Ontario Gay-Straight Alliance Coalition as a step forward for human rights in the province.
More at CBC…
NOTE: Apologies, the earlier post suggested that the law would apply to all of Canada.