While the Colorado civil union bill passed a major hurdle by clearing a House panel overnight, any celebration of its passage would be premature. Denver Post:
Timing is critical for proponents because the bill still must be heard by two more committees. If it is not debated on the floor on Tuesday, the measure is dead because the session ends Wednesday. An official vote is taken the day after the debate or what is called "second reading." Democrats and Republicans traded accusations over who would be blamed if that happened.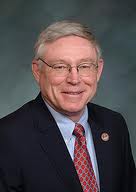 KDVR reports:
The bill now faces another test before the House Finance Committee, which could come either Friday or Monday. It depends on how soon the House Judiciary Chairman, Rep. Bob Gardner, R-Colorado Springs, signs the committee report from Thursday night's hearing. After last night's hearing, Gardner signed committee reports on every bill considered by his committee except the civil unions measure, an indication that House Republicans may be looking to stall the bill's progress, knowing that only four days remain in the legislative session.
FOX 31 Denver has learned that Gardner is likely to wait until Monday, taking the full 72 hours allowed before signing the committee report; although that would still allow time for a hearing before the House Finance Committee, where a subsequent hearing before the House Appropriations Committee, and two days of votes by the full House.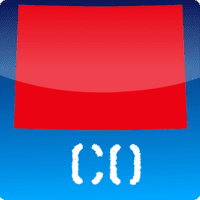 Andrew Bateman at ColoradoPols.com also outlines the challenges the bill may still face.
How many ways can they not pass the legislation without actually killing it, well:
(And in case anyone is wondering, I have heard all of these from my CO Republican friends already, so it's not like I'm giving them ideas, here, that they haven't already thought up.)
1. They can have each committee chair wait the full 72 hours without signing it, which means it will not make it to the house floor on time.
2. The Majority Leader could choose not to schedule a floor vote, claiming that more important things (jobs, economy, voter suppression, etc) were more important and there simply wasn't enough time.
3. Speaker McNulty could decide that, in addition to being heard by the House Finance and Appropriations Committees, that the bill also needs to be approved by State Affairs, and maybe Agriculture, too. Why not?
4. They could amend a single word in the bill, forcing a conference committee and further approval by both the Senate and House. In fact, if they do that, it could be that the Dem controlled Senate would be the one to not pass it before the deadline.
And I'm sure there are more which we will see and hear of in the coming days.
UPDATE: Movement seen on bill:
@RepMcNulty tells me they will read #civilunions cmte report across desk this afternoon, clearing move to House Finance.
Previously…
Crucial Victory in Colorado as House Panel Which Rejected it Last Year Advances Civil Unions: VIDEO