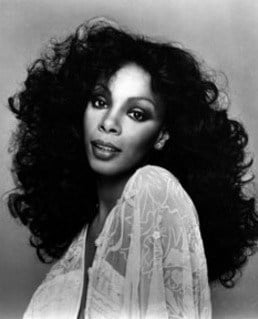 Donna Summer, the singer whose classics 'I Feel Love' and 'Last Dance' were the soundtrack for millions of disco-goers, has died.
TMZ reported this morning that 63-year old Summer passed after a battle with cancer.
Despite being loved by many gays for her hits, Summer had a complicated history with the LGBT community. In 1980, she reportedly told a crowd of gay people in her audience.
"I've seen the evil homosexuality come out of you people… AIDS is your sin," The Advocate quoted her as saying. "Now don't get me wrong; God loves you. But not the way you are now," she allegedly said. Years later, in 1989, she denied making the remarks. It was "a terrible misunderstanding," she wrote in a letter to ACT UP.
"If I have caused you pain, forgive mea terrible misunderstanding. I was unknowingly protected by those around me from the bad press and hate letters… If I have caused you pain, forgive me."
AFTER THE JUMP, one of Summer's greatest hits, "She Works Hard For The Money."