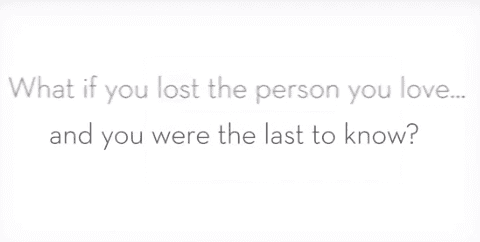 In a new effort to highlight how the Defense of Marriage Act harms gay and lesbian military families, the group Freedom to Marry and Servicemembers Legal Defense Network have just launched a new campaign called Freedom to Serve, Freedom to Marry.
To mark the occasion, which will include multiple and varied media spots, the organizations have released a video showing the tragic trajectory of a lesbian soldier's relationship, and how her wife was the last to know of her war-torn fate.
"The faces and stories of military families impacted by the discriminatory Defense of Marriage Act illustrate the unjust ways this law treats our nation's most courageous patriots. It's unconscionable that we would ask American citizens to put their lives on the line for us in war zones while treating them and their families as second-class citizens at home," said SLDN executive director Aubrey Sarvis in a press release.
"All service members and their families provide the same service, take the same risks, and make the same sacrifices. When it comes to recognition, support, and benefits, they must all be treated equally. There cannot be two classes of service members."
For his part, Evan Wolfson, the founder of Freedom to Marry, remarked: "Many people assume that, with the repeal of 'Don't Ask, Don't Tell,' gay men and lesbians serving our country are now being treated fairly and equally, but that's not the case. We ended the ban on open military service for gay and lesbian Americans, but there is still federal ban on treating married service members as what they are: married."
Wolfson went on: The so-called Defense of Marriage Act's 'gay exception' keeps the government in the business of discriminating against families, such as those of service members, and burdening employers, such as the military, who are prevented from treating their employees fairly and equally."
Watch the first installment of Freedom to Marry and SLDN's joint effort, AFTER THE JUMP.