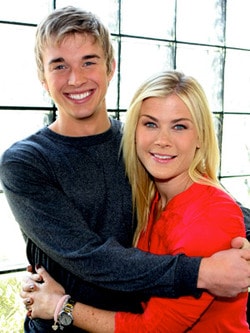 It's the moment many Days Of Our Lives fans have been waiting for: Will Horton finally came out to his parents and, in a soap opera twist, the presumptive parental reactions were reversed: daddy Lucas becomes the supportive parent and mama Sami totally flips out.
Any viewer who knows Sami, however, understands this is typical for her. "I feel like the world's worst mother right now," she says. And, yes, that basically sums it up.
After years of really detesting Lucas, this particular Days fan is actually beginning to like him, particularly because of his "I see hate crimes on the news" discussion with Wills.
Watch the drama unfold, AFTER THE JUMP.