Notre Dame postpones Gay-Straight Alliance decision until fall…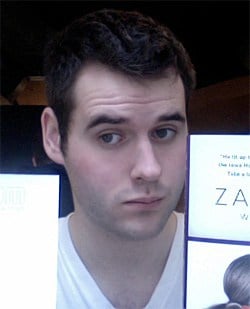 Zach Wahls: 'Ask Me Anything' on Reddit.

Levi Johnston reveals his daughter's weird name.

Judge: Prosecutors dismissed potential jurors based on sexual orientation. "Superior Court Judge Joan Weber dismissed the entire jury panel, saying she found it 'shocking' that the San Diego City Attorney's Office would exclude two gay jurors during the selection process."

Sweat-eating bees invading NYC: "They use humans as a salt lick. They land on your arm and lap up the sweat."

Ken Mehlman among speakers at secret gay donor conference: Mike Rogers, a D.C.-based gay activist known for his outing of closeted gay politicians who pursue anti-gay policies, praised Mehlman for taking part in the conference and said it helps him reverse the damage he caused as a GOP operative. Rogers didn't attend the OutGiving conference. 'I am happy to see Ken Mehlman working to undo the years of damage that he inflicted on the American people and the LGBT community,' Rogers said. 'Ken is taking the steps toward redemption and his participation in donor conferences is important in helping to secure new supporters of our movement in the corporate community. I commend him for his recent work.'"

Alex O'Loughlin running around Hawaii the way we like to see him – sans shirt.

Havoc and Bright Lights: Alanis Morrissette releases album details, single release date.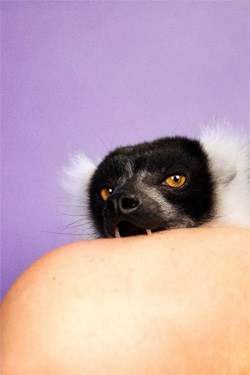 Ryan McGinley moves on to animals: "It's hard to think of where my work or my aesthetic falls: the place between a Hallmark card, a William Wegman portrait of dogs or just pictures that people take of their animals every day. For me it was about getting it to feel really psychedelic. I never explored color in the studio before, and it's gonna feel like a candy store."

A sweet lesson on patience.

Big Time Rush hotties get down to Speedos in Hawaii.

Liberace's lover Scott Thorson says he had an affair with Michael Jackson: "On being asked on Entertainment Tonight if his relationship with Jackson was just a friendship, Thorson paused admitting to it, 'Yes,' before laughing and adding, "Michael's not here to defend himself.' When asked if there was ever anything sexual between himself and Jackson, Thorson said that he wasn't comfortable giving out details of his relationship."

Facebook IPO set for May 18.

James Ware, judge who took over Prop 8 case from Judge Vaughn Walker, to retire: "U.S. District Judge James Ware, who has spent most of his career on the federal bench in San Jose, announced late Monday that he is retiring in August, opening up both a federal judgeship and the chief judge's post. Oakland-based U.S. District Judge Claudia Wilken, next in line by seniority, will take over as chief judge, making her just the second woman to hold the top job in Northern California's federal courts."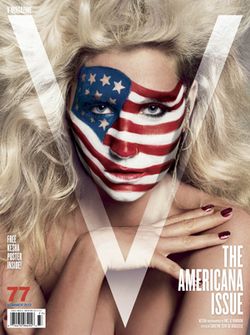 Ke$ha flags for V magazine.

U.S. District Judge rules that Kentucky agency fired employee for being gay: "Heyburn found that Stroder was fired in 2009 for sending personal emails that mentioned his partner and referred to other gays with slang terms such as 'queen' and 'princess.' Heyburn noted that the cabinet didn't take action against Shannon Duncan, who also sent personal emails around the same period, as well as a chain letter to other employees titled 'Pampered Chef,' which showed naked men with pots and pans 'strategically placed to conceal their genitals.'"

Virgin Atlantic serving ice cubes shaped like Richard Branson's head.

Judge rules against "ex-gay" watchdog Truth Wins Out in libel suit: "The president of a group for 'ex-gays' did not commit defamation by telling a local news audience that a gay rights activist had said 'somebody should inject him with AIDS,' referring to the ex-gays president, a federal judge ruled."