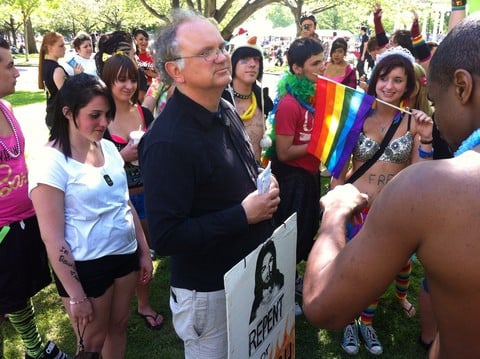 A reader traveling through Boston this weekend sent in video of anti-gay haters being chased away from the city's Youth Pride festivities.
He writes, "The youth did a great job — very careful not to get physical, but also understanding that this guy's "Repent or Perish" taunts deserved a response. Soon after I took these pics him and his buddy packed up and left, followed closely by a crowd of cheering youth."
I very much doubt I would have had the courage at their age.
Watch some video of the exchange AFTER THE JUMP… And check out some more pictures at unionstayshyn's Flickr and Union St's Twitter feed.