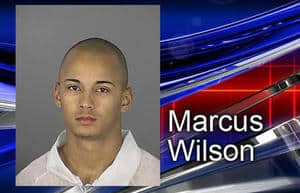 Florida police have arrested 18-year old high school student Marcus Wilson for allegedly shooting 30-year old Christopher Ashton Martin earlier this month.
Police claim Wilson admitted that he and Martin had been drinking in a local park when Wilson passed out. He woke up, he says, and found Martin performing oral sex on him.
Wilson told coppers he subsequently kicked Martin to the ground and used the man's own gun to shoot him.
According to the New Port Richey News, Wilson then covered Martin's body with a sleeping bag, took the victim's car and wallet and headed home.
Wilson turned 30 on the day of the shooting, May 13th.