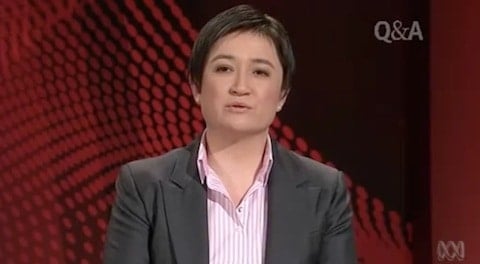 An exchange over gay families by two Australian politicos shadow treasurer Joe Hockey and out Finance Minister Penny Wong is getting attention down under, The Age reports.
Prompted by an audience question about why the shadow treasurer thinks he and his wife make better parents than the Finance Minister and her female partner, the segment ends with Wong quietly but firmly declaring: "I know what my family is worth".
It may only be brief but activists are calling the exchange a ''watershed moment'' in their campaign for same-sex marriage – both allowing people to understand the debate at a personal level and demonstrating its status as a mainstream political issue.
On Tuesday, Wong's response trended on Twitter and the clip has had more than 71,000 views on YouTube (up from 53,000 this time yesterday). A company has even started selling "I know what my family is worth" t-shirts and stickers.
Watch, AFTER THE JUMP…