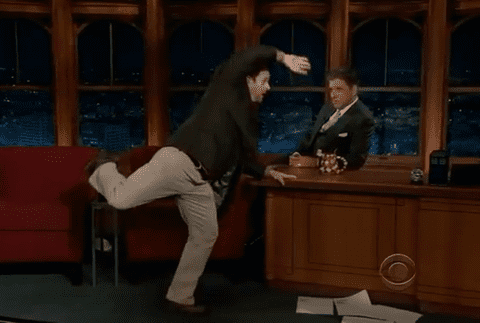 Jason Alexander appeared on Craig Ferguson's CBS show last Friday and during a discussion about various athletic games, the actor described cricket as a "gay sport." Why? Well, the players wear white, don helmets "for no discernible reason" and apparently he finds the cricket pitch too effeminate.
"You know how I know it's really kind of a gay game? It's the pitch. It looks like nothing — if you slow it slow motion, it's kind of a —" Alexander says before offering an exaggerated rendition. "It's the weirdest… It's not like a manly baseball pitch; it's a queer British gay pitch."
As for Ferguson, the host described cricket as a cross between popular period drama Downton Abbey and baseball.
The video should be cued up to the start of that specific conversation, but if it doesn't work for you, fast-forward to the 8:46 mark, AFTER THE JUMP…