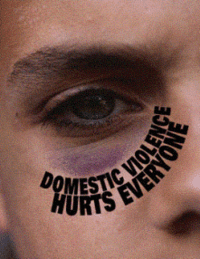 "Chilling." That's the term Democratic Rep. Carolyn Maloney used the describe the GOP-led vote that removed LGBT people, American Indians and illegal immigrations from the latest version of the Violence Against Women Act.
"The indifference in this bill toward some, just some, is as chilling and callous as anything I have seen come before this Congress in modern times. Maloney said yesterday of the House version, which stands in stark contrast to the Senate's inclusive draft.
Joe Biden also expressed his consternation, releasing a statement, "The House has passed a version of the Violence Against Women Act that will roll back critical provisions to help victims of abuse. I urge Congress to come together to pass a bipartisan measure that protects all victims. VAWA has been improved each time it's been reauthorized, and this time should be no different. "
Rea Carey, executive director for the National Gay and Lesbian Task Force, wondered if the House had "no shame."
"Obviously not. Once again, they're up there on the Hill, sitting in their cushy offices — paid for by taxpayers, I might add — making bad decisions about regular people's lives. This time, it's victims of domestic violence who will suffer because of these obstructionist shenanigans," said Carey.
And Ty Cobb at HRC wrote, "Reauthorizing VAWA need not have been a partisan fight. Rep. Judy Biggert (R-IL) wanted to offer an amendment to the bill that would have increased protections for LGBT victims, but the House Republican leadership blocked her from even offering the amendment."
Lawmakers from the House and their Senate counterparts now have to hammer out some compromises, and hopefully the Representatives will realize that all people can be victims of violence.