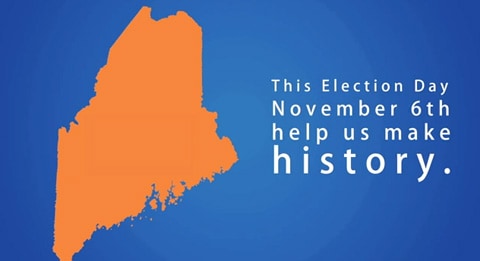 The marriage battle is heating up in Maine, and of course the churches are getting involved.
They'll be raising money to oppose marriage equality on Father's Day by sending around a second collection:
"Between 150 and 200 churches are expected to raise money for the Protect Marriage Maine political action committee, said Carroll Conley Jr., executive director of the Christian Civic League of Maine evangelical organization and a member of the PAC. Conley is also trying to drum up support for the Maine campaign from religious leaders from around the country."
Mainers United for Marriage ( the pro-LGBT group) is holding a matching $100,000 fundraising challenge from Facebook founder Chris Hughes and his partner Sean Eldridge.
Watch a new video about their campaign, AFTER THE JUMP…