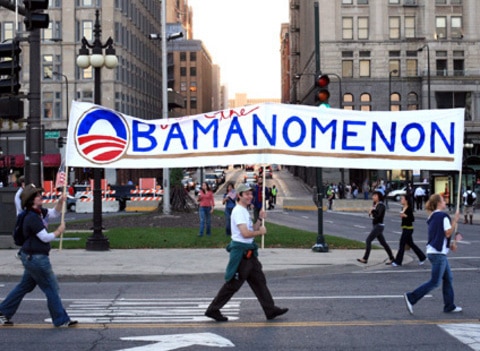 Wow. BuzzFeed reports that President Obama's reelection campaign received massive donations immediately following the announcement yesterday that he supports marriage equality.
Already, gay donors, mostly men, reportedly constitute 1 in 6 of Obama's top fundraisers known as bundlers. And in the first 90 minutes after the news broke Wednesday, the campaign received $1 million in spontaneous contributions, a Democrat told BuzzFeed.

…

And aside from gay supporters, Obama's announcement will excite younger voters, a generation for whom gay rights are an emotionally powerful issue. The surge of $1 million came without an explicit request for cash, but the campaign will likely continue to capitalize on the issue.
Meanwhile, in an email sent to supporters last night, the president further explained his decision: "I've come to realize is that for loving, same-sex couples, the denial of marriage equality means that, in their eyes and the eyes of their children, they are still considered less than full citizens."