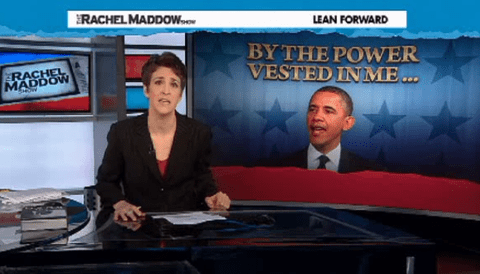 Obviously Rachel Maddow spent a lot of time on President Obama's gay marriage support during her MSNBC show last night.
AFTER THE JUMP, the journalist's take on the evolving political scene.
Plus, a visit from Barney Frank and Newark mayor Cory Booker, both of whom offer their insight. Frank, it is worth mentioning, is celebrating 25 years out of the closet and is now preparing for his upcoming wedding. Obama, he says, will not be invited. The Secret Service is just too disruptive.