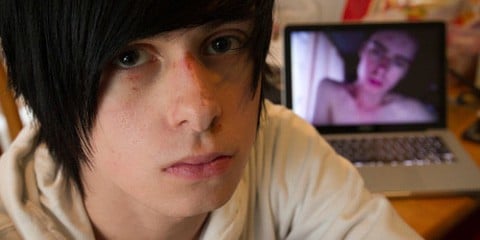 A gay New Zealand teen suffered cuts to his face, and a bruised nose, ribs and spine after an assault over the weekend in Auckland, the New Zealand Herald reports:
Zakk d'Larte, 18, was dropped off by friends at a boat party about 7pm and was walking back to his apartment in the city centre when three men started to approach him wolf-whistling.
"I think they thought I was a girl because they were calling me 'sweetie' and all that sort of stuff." As they drew closer, the three men realised Mr d'Larte was male and he said there was a rapid change in their behaviour and attitude. "It went straight to aggression. They were calling me disgusting – just really homophobic kind of comments."
Mr d'Larte was pushed around and when he fell to the ground, the men started kicking him and he lost consciousness. He woke up three and a half hours later in a gutter at the marina.