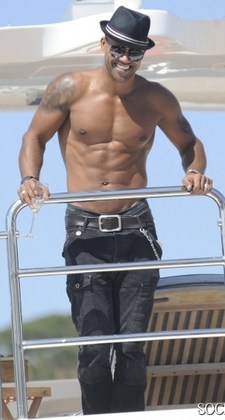 Does a baby make a man more attractive? In the case of Chris Hemsworth, yes.

Underwear designer Andrew Christian has a potentially NSFW video to sell his wares, though I guarantee you'll be looking at more than just undies.

Here are some updates on the Trayvon Martin shooting case, including a rundown of the dead 17-year old's injuries.

Mariah on Mariah, and only Mariah.

Mary Kennedy, estranged wife of RFK Jr., has died of yet-to-be-determined causes.

Shemar Moore reminds us all why we should miss him whenever he's not in our thoughts.

Howard Dean was on the phone with a Canadian radio station when he was in a car accident. The former Vermont governor and DNC chair is a-okay, though.

DC Comics rejected these products for the forthcoming Before Watchmen series.

A persistent and misleading question: "Will Gay Marriage Divide Black Electorate?"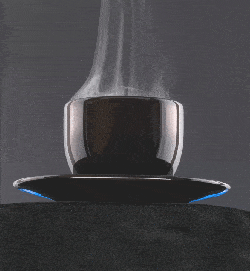 Analysis of a New York Times and CBS News poll: "A quarter of Americans would like to see some legal recognition for gay relationships, but would also prefer — again, if given the option — that such recognition not be described as a marriage."

Good on you to Hutchinson, Kansas, where the city council has voted to outlaw discrimination against gay and lesbian citizens.

The Obama Administration is not going to let GOP lawmakers push through discriminatory legislation. Zack Ford explains: "In its one Statement of Administration Policy, the White House outlined numerous reasons it opposes the House version of the National Defense Authorization Act, which contains a military "license to bully" provision and restricts same-sex marriages or similar ceremonies from being held on military bases. The other Statement of Administration Policy addressed the Violence Against Women Act, from which House Republicans stripped all protections for minority groups"

Ousted Ohio Congressman Dennis Kucinich will not be running for office in Washington State.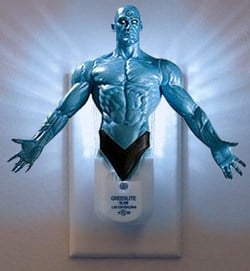 Drinking some hot Joe every morning may be good for your health. "Results show that death rates over a 13-year period among men and women who drank coffee decreased with a greater number of cups per day, up to six. The trend was seen for deaths from any cause, and from specific causes such as heart disease, respiratory disease, stroke and diabetes. This relationship, however, was not seen for those who died of cancer."

An Armenian gay bar was torched in what appears to be an anti-gay attack.

No Mitzvah: "[Israel's] Knesset voted down a bill on Wednesday that would allow same-sex, as well as interfaith couples to wed.  The legislation, by MK Nitzan Horowitz (Meretz) opens the option of civil marriages for those who may not be wed according to halacha (Jewish law), as well as those who choose not to be married by the Chief Rabbinate. It was rejected, with 39 MKs opposed and 11 in favor."

Virginia Sen. Adam Ebbin says he is "ashamed and disgusted" by his state legislature's recent decision to reject openly gay prosecutor Tracy Thorne-Begland for a potential judgeship.