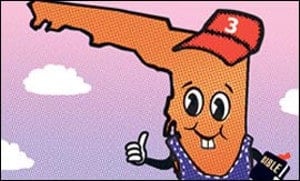 Florida lowered FCAT language requirements to keep two thirds of the state's kids from failing. Half failed anyway.

New York's most senior gay public servant was married today:
Christine Quinn, New York's highest-ranking openly gay official and the leading candidate to be the city's next mayor, married her longtime girlfriend on Saturday, walking down the aisle to Beyonce's "Ave Maria."

Quinn, the speaker of the New York City Council and a vocal advocate of same-sex marriage, wore a full-length, cream-colored gown designed by Carolina Herrera and a hair comb fashioned with family heirlooms.

Quinn's wife, New York lawyer Kim Catullo, wore a cream silk evening suit designed by Ralph Lauren. Catullo, who like Quinn is 45, walked in to Bruce Springsteen's "If I Should Fall Behind."

Cuomo, New York Mayor Michael Bloomberg and Police Commissioner Ray Kelly were among the 275 guests.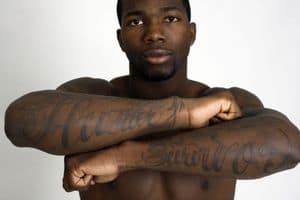 Fourth-rate NBA player Dominique Jones really dislikes gay people.

In the Hardin County school system, straight teens are punished for wearing LGBT-supportive apparel; the Southern Poverty Law Center sues.

In Michigan, representatives and senators sign awards for "women of accomplishment" — unless those women are lesbians.

"Family values" legislator dons bikini, gets hot bod pictured in Maxim.

"The 20 Biggest Consequences of Same-Sex Marriage"

Nick Stahl, lost and found.

Of gays and the boobtube:
Some producers say they have marveled at how fast the opinions of television viewers have changed, even as gay rights activists have marveled at how voters across the country have shifted on gay marriage.

"What this is about, really, is how far America has come, not how far television has come," said Christopher Lloyd, a co-creator of "Modern Family."

Shonda Rhimes, the "Grey's Anatomy" producer, recalled having to "go to the mattresses with broadcast standards and practices" at ABC in 2006 to insist on preserving a steamy shower sequence with three female doctors. That sequence was just a fantasy in the mind of one of the male characters — but now six years later, in the show's version of reality, two female doctors are married. "Nobody even blinked" at the relationship, Ms. Rhimes said.

The only outcry she recalled came when one of the doctors, Arizona, flirted with a man. "It was from lesbians who said, 'How dare she sleep with a man!' "

Any Towleroad readers following the NBA playoffs? Know this: The Onion's sports coverage is no joke.