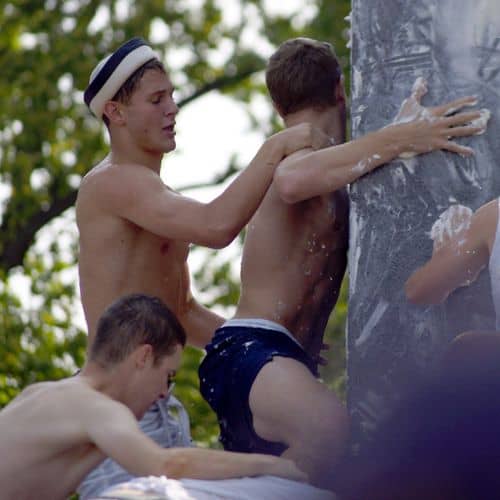 Images of a Navy Academy tradition which somehow predates the repeal of DADT.

What will Maine's churches be up to on June 17th?
Scores of Maine churches will pass the collection plate a second time at Sunday services on Father's Day to kick off a fundraising campaign for the lead opposition group to November's ballot question asking voters to legalize same-sex marriages.

Between 150 and 200 churches are expected to raise money for the Protect Marriage Maine political action committee, said Carroll Conley Jr., executive director of the Christian Civic League of Maine evangelical organization and a member of the PAC. Conley is also trying to drum up support for the Maine campaign from religious leaders from around the country.

It's unusual, but not unheard of, for churches to take up collections for political causes. Maine's Catholic diocese says it raised about $80,000 with a designated collection in 2009 in its effort to overturn Maine's same-sex marriage law, which was passed by the Legislature that year and later rejected by voters …
Mitt Romney's running for the presidency because he's no good at sports.

UConn lets LGBT hockey player know: If you can play, you can play.

Lots of straight footballers agree:
… when Outsports attended the NFLPA Rookie Premiere events in Los Angeles last week, we were met with a gay-positive attitude from every player we talked to; And some warmly welcomed us with open arms. A dozen different men from various teams, both rookies and recently retired, each expressed support for gay athletes. Many shared personal experiences involving gay friends, family members, and even a gay former teammate. These aren't third-stringers we talked to. These men are NFL stats leaders, national champions and high draft picks. They are the past, present and future leaders of the NFL.
"My bully, my best friend."

"… brother of the blind activist Chen Guangcheng has gone missing after fleeing his village in north-eastern China to seek help for his son who is facing an attempted murder charge …":
Chen Guangfu, the eldest brother of Chen Guangcheng, disappeared two days after he arrived in Beijing to support his son, Chen Kegui, who has been detained in a case that has become a rallying point among rights activists.

The Shandong-based lawyer Liu Weiguo said Chen Guangfu, a 55-year-old farmer and labourer, did not return to his hotel room in Beijing on Friday night.

… As of now, there's still no news on Brother Guangfu," Liu said. "We're not optimistic. Guangcheng is also very worried. He's contacting friends to look [for him]."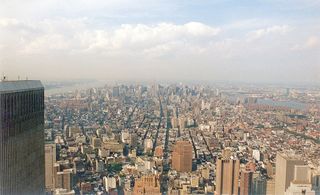 Britney's new job: Show up, walk off in a huff, don't come back 'til you feel like it, and make millions.

35 years ago today, George Willis climbed all 110 stories of WTC 2. Wow!

AFTER THE JUMP, see the best public proposal ever. These guys have awesome friends.