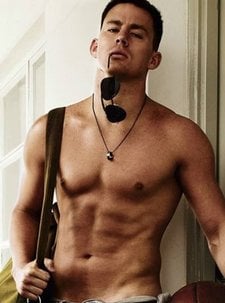 Gay marriage turned some Kentucky Democrats against President Obama.

Conservative website WorldNetDaily is charging people $29.99 to send a letter to all members of Congress urging them to support DOMA.

Nepal will soon grant LGBT people full citizenship status.

Channing Tatum on his erstwhile career as a stripper: "I never enjoyed the taking-the-clothes-off part. You are on a stage with people yelling at you, and you feel you're a rock star, but you're nothing — you're just a guy taking off his clothes, looking like a fool in a stupid outfit."

Levi Johnston, most famous for being the father of Bristol Palin's baby, is reportedly broke and living with his mom.

Take a listen to Jennifer Lopez's new track, "Goin' In."

Rumor has it that DC Comics' new gay character will be Alan Scott, the original Green Lantern.

Parenting and the "normalization" of homosexuality.

Climate change could lead to 150,000 more heat-related deaths in North America by 2099.

Nicole Kidman and Zac Efron strike a pose at the Cannes premiere of their new movie, The Paperboy.

Comedy duo Brian and Nick have a "Boys Night In." [Possibly NSFW.]

Parents of a Florida teen say anti-gay bullying led to their son's suicide attempt.

RIP writer and cultural critic Paul Fussell.

Bill Clinton posed with some porn stars in Monaco. Hillary Clinton is surely thrilled.

A New Jersey man has confessed to strangling 6-year old Etan Patz, a New York youth whose 1979 disappearance played a huge role in the placement of kids' faces on milk cartons. Police remain skeptical that the man, however, is actually Patz's killer.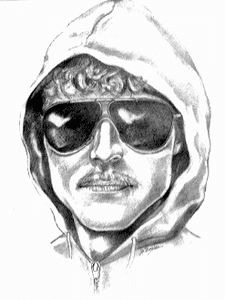 A former nanny is suing actress Sharon Stone for allegedly being a total nightmare.

Joseph Gordon-Levitt looks pretty fit on the set of his new movie, Don Jon's Addiction.

Greg Sargent on news that more African-Americans support gay marriage following President Obama's endorsement: "It's not exactly that Obama influenced black opinions… It's that African American voters who really don't care very much one way or another about the marriage issue — but do consider themselves on Team Democrat — are now aware that marriage equality is the normal position of that team."

Unabomber Ted Kaczynski submitted an updated biography for the 50th anniversary of his graduation from Harvard. For awards, he listed "Eight life sentences, issued by the United States District Court for the Eastern District of California, 1998." Occupation? Prisoner.

Anti-gay rabble-rouser Bryan Fischer does not appreciate Richard Grenell and others claiming that LGBT equality is a conservative value: "[Homosexuality] It is a libertarian value, and a liberal value, but it is not a conservative one… Conservatism encourages moral restraint and self-control. Libertarianism, on the other hand, encourages the 'If it feels good, do it' lunacy of the 70s. These are conflicting and incompatible views of moral responsibility."