Published by
BANG Showbiz English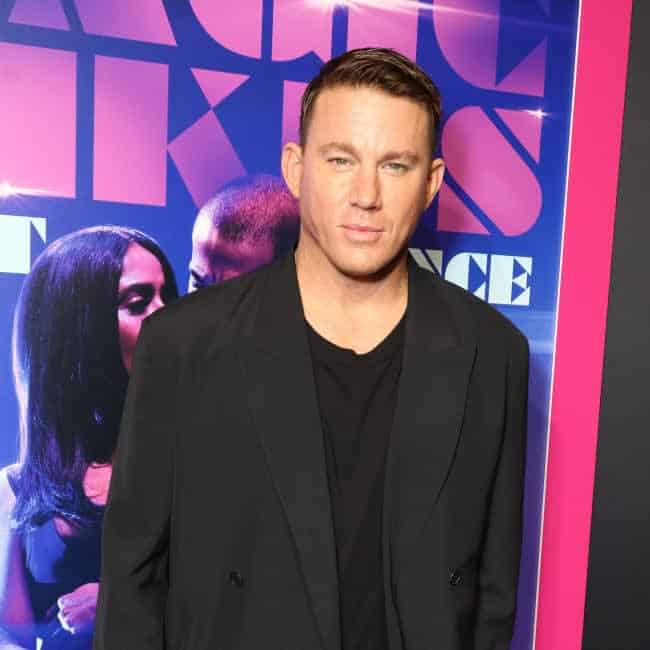 Channing Tatum had to cover up a blemish on his bum for 'Magic Mike's Last Dance'.
Make-up artists on the upcoming movie had to spend 20 minutes every day rubbing concealer and powder on the Hollywood hunk's bare bottom to hide the scar he suffered from a bite while filming his previous flick 'Dog'.
An insider told The Sun newspaper's Bizarre column: "Channing is actually quite proud of that scar because of how much the film 'Dog' meant to him.
"But for 'Magic Mike 3' it was case of keeping his assets looking as visually pleasing as possible.
"A make-up team had to make sure that the concealer covered his canine teeth marks.
"But the team also had to ensure that his skin was smooth. It was a proper 20-minute job working on his bum."
Channing will strip off once again as he reprises his role as Mike Lane in the conclusion to the trilogy and is joined in the cast by Salma Hayek, but a raunchy lap dancing scene between the pair almost ended in tragedy.
Salma said: "You know, this one part that's not in it where I'm upside down, and my legs had to be somewhere. But upside down, one loses sense of direction, and I didn't do what I was supposed to do, so in the rehearsal, I went like, head down, almost hit my head.
"(Channing) held on to my pants, but I was really concerned because my pants were going away, and I couldn't remember if I had underwear or not in this moment. So, instead of putting my hands to protect my head, I just held onto the pants. He's like, 'Put your hands up,' and I'm like, 'No, no, no, no.'
"Everybody came in, and kind of took me away from him, and he said, 'What's wrong with you?' I said, 'What's wrong with me? You nearly killed me!'"