The Obama campaign reacted to passage last night of Amendment One in North Carolina with language we've heard many times in the past weeks and months.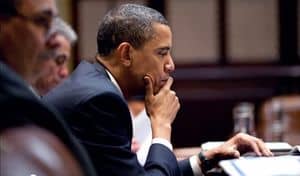 "The President has long opposed divisive and discriminatory efforts to deny rights and benefits to same sex couples," Obama's North Carolina spokesman Cameron French said in a statement.
"He believes the North Carolina measure singles out and discriminates against committed gay and lesbian couples, which is why he did not support it. President Obama has long believed that gay and lesbian couples deserve the same rights and legal protections as straight couples and is disappointed in the passage of this amendment," French said.