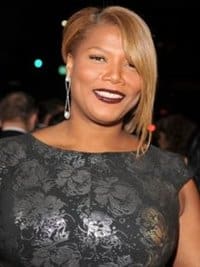 Queen Latifah performed at the Long Beach Gay Pride event this weekend and according to EURweb the actress and singer told the crowd she was proud to be among "her people."
Instructing her audience "to conquer hate with love" and to "let their inner light shine in the world," Latifah, long rumored to be a lesbian, admitted, "I've been waiting to do this for a long time."
The event was the Queen's first appearance at a gay pride event. Could the artist, who has for years kept her private life to herself, be laying the groundwork for a coming out of her own?