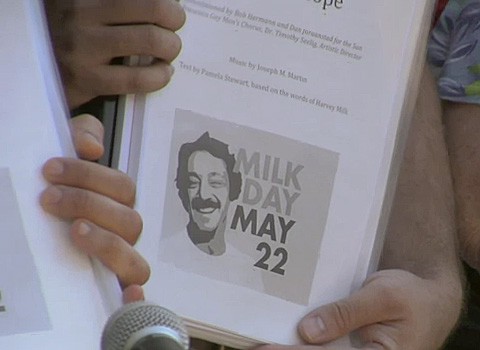 The San Francisco Gay Men's Chorus has announced a yearlong 2013 tribute to Harvey Milk, focusing on his legacy, and they made the announcement at the California State Capitol in Sacramento this week, on Harvey Milk Day, in a special ceremony.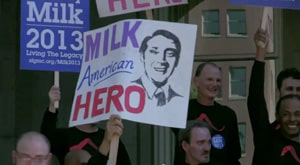 Starting in April of 2010 and gathering pace since then, SFGMC, along with several partners such as the Harvey Milk Foundation, has been planning for Harvey Milk 2013: Living The Legacy. Joining SFGMC to co-commission the work are the Atlanta Gay Men's Chorus and the New York City Gay Men's Chorus. This commemoration will include region-wide events and will culminate in a world premiere, multi-media concert and exhibition event presented by SFGMC in June 2013.
Included in the event will be the winners of a call for artistic submissions from the general public, as well as a commissioned work by Broadway composer Andrew Lippa (The Addams Family Musical). Harvey Milk 2013: Living the Legacy will proudly articulate the legacy of a man who changed the landscape for the generations who followed him.
Activist and videographer Sean Chapin put together a great video of the ceremony, explaining what the tribute is about.
Watch, AFTER THE JUMP…
Said SFGMC Artistic Director Dr. Timothy Seelig: "The Chorus has been preparing for this since its very birth 34 years ago. We have been seriously planning for over two years. During that time, we have realized that so many of the things that Harvey loved and lived for are the very same things the Chorus exists to promote – we are Harvey! Putting this story to music is one of the greatest joys and challenges we have ever faced. To say we are thrilled would be an understatement."