NOTE: If you haven't seen Anderson Cooper's interview with Worley backer Stacey Pritchard, it's a must. Check it out HERE.
Catawba County, North Carolina officials have granted the use of land for a protest this Sunday against Pastor Charles Worley, after the planned demonstration swelled with national attention and organizers are now expecting up to 2,000 people to attend. The County had earlier denied the request, McClatchy reports: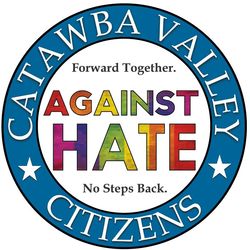 In originally denying the request, the county had cited county codes governing public use of grounds. Provisions include completing an application 14 days prior to the date of the proposed use, a requirement that a group making the request must have been in existence at least one year and proof of insurance.
Protesters went to the ACLU, and the County has relented:
"We want to peacefully and respectfully practice our First Amendment rights," said protest organizer Laura Tipton, 24, of Hickory. "We aren't a specific group or organization. All we want is the use of the grounds – a safe place."
On Thursday night, the county posted a statement on its website, saying officials had received an application earlier that day for public use of the lawn of the Justice Center for Sunday's protest.
"This application raised questions regarding the constitutionality of the existing regulation, specifically the 14-day requirement for applications to be received in the County Manager's Office," the statement said.
Officials said they consulted with constitutional law experts after receiving the application and then chose to grant permission for the assembly "in the interest of demonstrating appropriate respect for the ideals embedded in the Constitution."
The protest is to be held on the grounds of the Catawba County Justice Center in Newton, about 12 miles away from Pastor Worley's church.
Information about the protest can be found HERE.