A UK Parliamentary committee investigating News Corp's phone hacking has concluded that Rupert Murdoch "is not a fit person to exercise the stewardship of a major international company," the AP reports.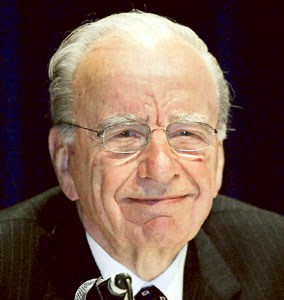 Parliament's cross-party Culture, Media and Sport committee said News International, the British newspaper division of Murdoch's News Corp., had deliberately ignored evidence of malpractice, covered up evidence and frustrated efforts to expose wrongdoing…
…The judgment on Murdoch implies that News Corp., which he heads, is also not a fit to control British Sky Broadcasting, in which News Corp. holds a controlling stake of 39 percent.
The BBC adds:
Its report has concluded that Mr Murdoch exhibited "wilful blindness" to what was going on in News Corporation.
But the committee was split six to four with Tory members refusing to endorse the report and branding it "partisan".
Conservative Louise Mensch called it "a real great shame" that the report's credibility had potentially been "damaged" as a result, with the report carried by Labour and Lib Dem members backing it.
News Corp said in a statement it was "carefully reviewing" the report and would "respond shortly", adding: "The company fully acknowledges significant wrongdoing at News of the World and apologises to everyone whose privacy was invaded."