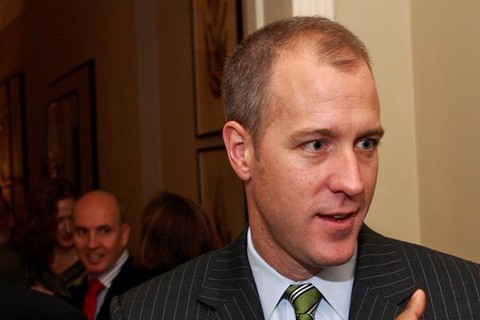 It's definitely a good morning for Sean Patrick Maloney, for the 46-year old former advisor to Bill Clinton won the Democratic primary in New York State's 18th district last night. That region, by the way, includes Westchester and Rockland Counties, two of the most wealthy of New York City's suburban regions.
Maloney, an attorney by trade, entered the race in March and, according to the Times Herald-Record, was given a huge boost by union support and, yes, Clinton, that helped him best his main competitor, Richard Becker. Maloney will this November face Nan Hayworth, a Tea Party Republican first elected during the 2010 election.
Maloney has yet to release a statement on his win, but Chuck Wolfe, president and CEO of the Victory Fund, a group that backed Maloney's nomination, praised the candidate, telling Gay Politics, "Sean has proven he knows how to get things done in Washington. He's deeply experienced and absolutely committed to finding ways to put New Yorkers and all Americans back to work. As an openly gay dad, he'll also be an authentic voice for LGBT families across the country.  We're extremely pleased about tonight's big win."