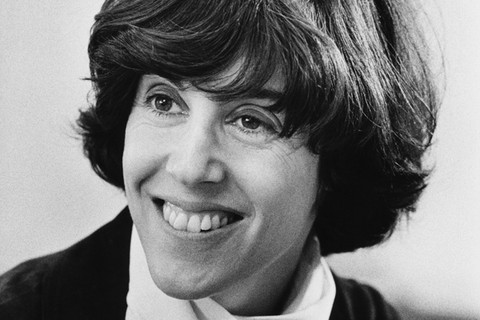 Hollywood lost an icon yesterday with the passing of director, writer and author Nora Ephron.
Ephron, known best for When Harry Met Sally, Sleepless in Seattle and more recently the Meryl Streep-starring Julie and Julia. Ephron was 71. The Los Angeles Times offers more on the writer's life, including her relationship to Carl Bernstein.
A rare author and screenwriter whose works appealed to highbrow readers and mainstream moviegoers, Ephron wrote fiction that was distinguished by characters who seemed simultaneously normal and extraordinary. Like many people, they wrestled with commitment, principles and fame, but often exhibited keen, comic insights about their predicaments.
…
[Ephron] earned three Oscar nominations — for writing "Sleepless in Seattle," "When Harry Met Sally…" and "Silkwood." As a playwright, she wrote "Imaginary Friends" and, with her sister Delia, "Love, Loss, and What I Wore."

Ephron also wrote extensively about her own life, often in a sly, self-deprecating style. Her books included "I Feel Bad About My Neck: And Other Thoughts on Being a Woman," "I Remember Nothing: And Other Reflections," "Crazy Salad: Some Things About Women," "Wallflower at the Orgy" and "Heartburn," a roman à clef about her marriage to Watergate journalist Carl Bernstein. The 1983 novel was so withering in its depiction of her former husband (the loosely fictionalized book character was "capable of having sex with a Venetian blind") that Bernstein threatened legal action.
Before diving into novels and screenplays, Ephron began her career as an intern for John Kennedy and then as a reporter in New York City, writing for the Post, Esquire and New York magazine, among others.