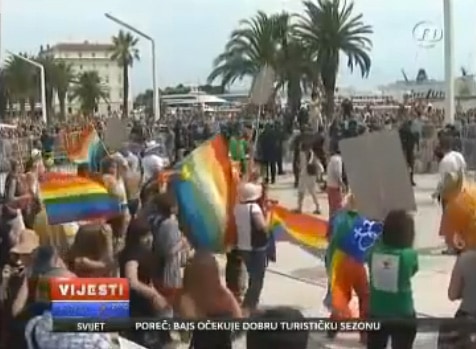 More than 100 were arrested last year in Split, Croatia after nationalists and right-wing groups attacked marchers in a Gay Pride parade. They are threatening to do so again this year, Reuters reports: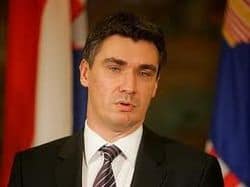 Several nationalist and war veteran groups have issued warnings against this year's June 9 march in Split, calling it a "shameful provocation by sick people to which we will respond".
In an unprecedented move for the Balkans, where gay rights are largely ignored and Pride marches are few and far between, the liberal centre-left cabinet openly approved of the event. Prime Minister Zoran Milanovic (pictured) called on Split residents to show tolerance and accept "standard democratic practice of Western Europe".
"The eyes of the European Union will be focused on Split on Saturday … The gay population does not threaten anyone and we just have to accept them," Milanovic told Media Servis, a local electronic news provider…
Croatia is set to join the European Union next year and some government ministers who see the event as a test of democracy say they will join the gay marchers  despite the threat of violence:
…Split Mayor Zeljko Kerum said he would not take part in the Pride, an event he said was disapproved by most Split residents. Foreign Minister Vesna Pusic, who will join the march together with Interior Minister Ranko Ostojic, a native of Split, and three other cabinet ministers, said violence might even complicate Croatia's progress towards EU membership.
"This is a time when we are laying the foundations for the exhaustive (EU) monitoring report in October, on the basis of which many member countries will ratify our accession treaty," she told a news conference on Tuesday.