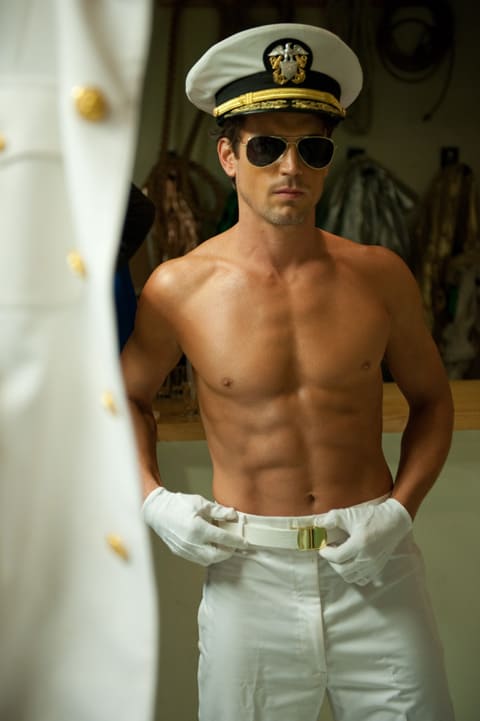 Matt Bomer talks to E!'s Marc Malkin about his coming out:
I never really endeavored to hide anything. But there were times I chose not to relegate my history to the back page of a magazine, which to me is sort of akin to putting your biography on a bathroom wall."
Bomer says he has been touched by some reactions to being more open about his sexuality:
"I had somebody from the military approach me a few weeks ago just saying how this helps people, affects people. It brought me to tears."
Bomer then revealed some of the surprises he encountered filming stripper movie Magic Mike:
"When they called me, I thought, 'Do they have the wrong number? Did they mean to call the guy from Vampire Diaries?'And at the time I was really skinny so I think there may have been a five-minute window from when I hung up the phone to when I went to the gym."
Bomer tells Malkin that stripping for a woman wasn't something he was used to:
"Channing told me, 'You have to use the stretcher and just get up on this girl and grind your junk in her face. But this girl was not going to just sit there and be ground upon. She started licking me in all kinds of special places and we just kept going…It was one of those situations where you were in an environment where moral parameters are not the same as they are if you're doing a political drama. You just sort of have to say yes to everything and embrace it."