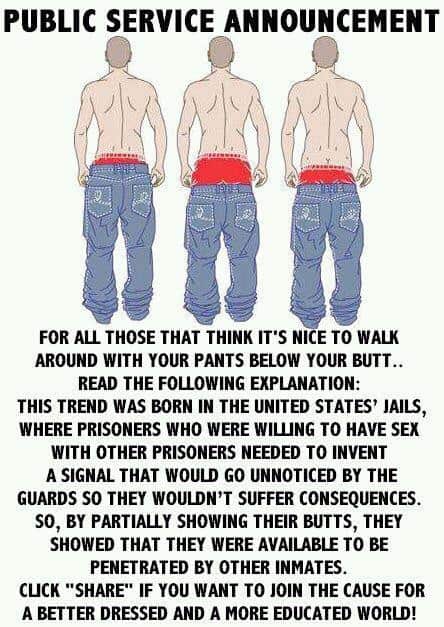 DailyKos calls it out:
It's false. Completely false. It's worked so well because it preys on teenagers' homophobia. Since there's a ton of insecurity among teenagers when it comes to sexuality, the story was written specifically to prey on teenagers' homophobia so they would pull their pants up for fear of being thought gay.
Do your part to help stop this homophobic myth by telling people that this story is bogus and does nothing but spread homophobia. Find another way to tell kids to pull their pants up.