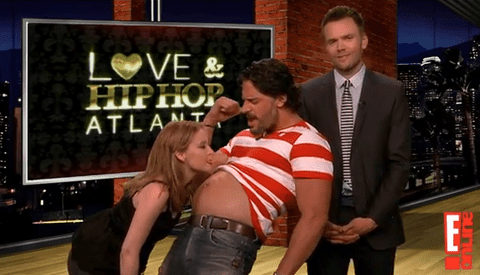 As promised, pop star Kylie Minogue and irresistible Magic Mike actor Joe Manganiello appeared on last night's episode of The Soup.
AFTER THE JUMP, you can watch Kylie have a bit of a dance withdrawal breakdown and Manganiello show us a different side of himself. Oh, and Kylie eats Doritos off of his "stomach."
Rotund or not, it's hard to imagine a more inviting plate.
Watch the insanity AFTER THE JUMP…