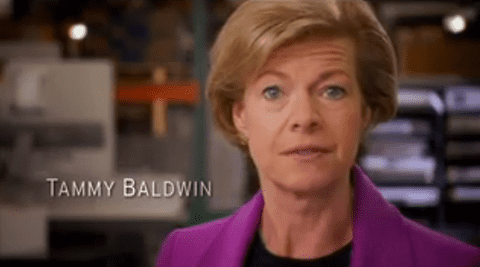 Rep. Tammy Baldwin, the Wisconsin Democrat who's running for the Senate, today released her first campaign ad, and in it she focuses exclusively on China and the economy.
"In Wisconsin, we lead the entire nation in paper industry jobs," says Baldwin, who, if she should win, would be the first openly gay senator in American history.
"But China, they lead the world in cheating. And it's costing us jobs in Wisconsin. So I brought Democrats and Republicans together to put sanctions on China now and punish them for making billions breaking trade rules," she says. "When the rules are fair, Wisconsin workers come out ahead."
The ad, called "Paper," comes as Baldwin struggles to keep up with her GOP opponent, former Wisconsin Gov. Tommy Thompson, who is ahead by 8 points: 49% to 41%.
Watch Rep. Baldwin's ad AFTER THE JUMP.