To celebrate Pride 2012 and to honor the great civil rights and political successes we have earned recently, I would like to offer a series of columns on the lawyers, advocates, scholars, and individual leaders who have sacrificed so much, developed novel legal arguments, and won the legal victories upon which we stand today. It is impossible to include everyone; an entire life's work would fail to honor all of our forefathers. But these few representatives symbolize the contributions of the greater whole: a group of men and women, young and old, who have sacrificed so that we can live a life of freedom today. In the final column, the professors.
Louis Brandeis and Felix Frankfurter developed the central principles of modern constitutional liberalism in Harvard Law Review articles long before they reached the bench. Robert Bork and Charles Fried did the same for the conservative renaissance that took hold in the 1980s. Political philosophers like John Rawls, Robert Nozick, Ronald Dworkin, and Michael Sandel are responsible for the lenses through which many of us understand the rights and responsibilities in the Constitution. And, they all did this work from the supposedly rarified world of academia.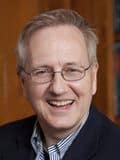 Some of the greatest minds in legal academia are out gays and lesbians who are dedicating their careers to developing novel legal arguments for gay rights, teaching and inspiring the next generation of LGBT community leaders, and helping our overworked public interest lawyers do their jobs. Bill Eskridge of Yale, Nan Hunter of Georgetown, William Rubenstein of Harvard, and Kenji Yoshino of NYU are just four of the many scholars focusing on law and sexuality. They provide a solid intellectual foundation for the legal battles we are facing — and winning — today. And, although all of the analysis you read in this column is my own (unless otherwise indicated), I am influenced by the scholarship of these and other great scholars.
Professor Eskridge is the author (along with Professor Hunter) of a field-establishing casebook on law and sexuality, and although there are quite a few alternate casebooks today (Professor Rubenstein has an excellent one!), they all try to reach the standard set by Professors Eskridge and Hunter. After graduating from Yale Law School, clerking, and practicing law, Professor Eskridge found a home at Georgetown where, among other things, he represented District residents Craig Dean and Patrick Gill, two young men who sued the D.C. government after being denied a marriage license in the early 1990s. This wasn't the first gay marriage case ever. Nor was it truly supported by the gay rights establishment. There is, however, something to be said for Professor Eskridge's willingness to vigorously represent those willing to make a sacrifice for the greater good. He also wrote an amicus brief in Lawrence v. Texas that formed the basis for much of the majority opinion's analysis; his ideas, alongside those of Lawrence's counsel at Lambda Legal, are the reasons we won in Lawrence in 2003. 
Professor Hunter is a pioneering out lesbian in legal circles. She founded the ACLU's LGBT Rights Project, the group that has brought countless important gay rights cases, including lawsuits challenging DOMA, asserting First Amendment rights, and holding schools responsible in LGBT bullying cases. After joining the Georgetown Law faculty, Professor Hunter became a prolific academic, writing casebooks, texts, and articles that reinvented arguments in LGBT law. For example, she is responsible for much of the scholarship on the status-conduct distinction that has peppered many gay rights cases (to simplify a complicated debate: do sodomy laws criminalize the status of being gay or the conduct associated with gay sexuality?). She also has a really cool blog (though I think she should rename it, "The Hunter Games").
William Rubenstein was one of Professor Hunter's successors at the ACLU's LGBT Rights Project, the author of his own casebook on law and sexuality, and an expert on complex litigation. Kenji Yoshino was one of the youngest tenured professors at Yale Law School and his first book, Covering: The Hidden Assault on Our Civil Rights, is a seminal text on civil rights and constitutional law that every law student should read.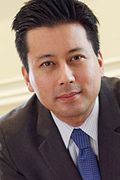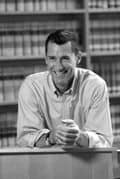 Professors Eskridge, Hunter, Rubenstein, and Yoshino have made incomparable scholarly contributions to various fields, including LGBT law; their theories have been quoted by district court judges, appellate courts, and in Supreme Court opinions. But, there is much more to it. The presence of brilliant out gay scholars in legal and academic circles brought gay rights issues in from the margins of legal studies much like the presence of gay people in every day life helped win over straight allies.
Professor Yoshino said in an interview last year that being gay has helped him appreciate America's Constitutional tradition, one that respects and fosters differences among members of society, in contrast to the pressures to conform in Japanese society. He also noted as follows: "When I go out in the world, I understand that I go out as a gay man — I self identify as a gay man — because there is a fight being fought in this country and it's really important to identify yourself in a way that allows you to be a role model to other people [and] that allows you to make certain kinds of arguments because you have the standing to make them."
And, he's exactly right.
All of us are actors in a unfolding morality tale. Those who choose to sit on the sidelines — the minor and major celebrities and potential role models who decline to come out for whatever reason — shirk their responsibilities to the community at large, choosing selfishness over the greater good. Few professors are celebrities like George Clooney or Brad Pitt (though, just try to follow Michael Sandel around in Asia), but as role models and shapers of young minds, educators are in perfect positions to symbolize the best our community has to offer. Professors Eskridge, Hunter, Rubenstein, Yoshino, and the countless others too innumerable to list here do just that.
***
Ari Ezra Waldman teaches at Brooklyn Law School and is concurrently getting his PhD at Columbia University in New York City. He is a 2002 graduate of Harvard College and a 2005 graduate of Harvard Law School. His research focuses on technology, privacy, speech, and gay rights. Ari will be writing weekly posts on law and various LGBT issues. 
Follow Ari on Twitter at @ariezrawaldman.