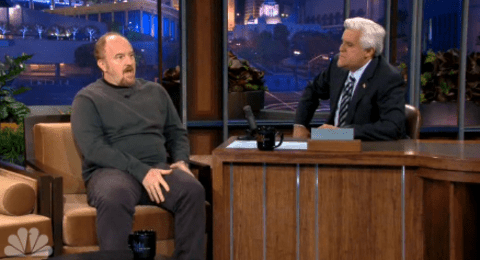 Comedian Louis C.K. popped over to Jay Leno's Tonight Show last night to talk up the new season of his show, his ongoing tour and, yes, why he wishes he were gay.
Apparently being straight is tough because you can't say the word "wonderful" — "That strip club was wonderful," has a queer ring to it, he says — nor can you do jazz hands, tell another straight man you miss him or wear taupe. Who knew being straight was such a trial?
While he wishes sometimes he were gay, the funny man is clear that he doesn't want to have gay sex, which really is a pretty essential part of being gay.
Watch Louis C.K. explain himself AFTER THE JUMP.