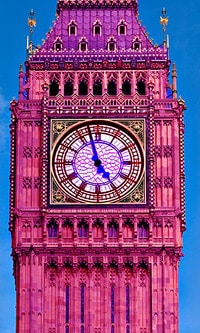 According to reports out of London, this year's WorldPride event is falling apart at the seams. Though the event was meant to include cars and floats, it is now being billed as a foot parade and many of the planned activities have been called off, including a gathering in Golden Square.
Organizers are playing it as an economic "scaling back" that is more inline with earlier, less extravagant pride events. They are "returning to the roots of the original Pride London rallies," they said in a statement.
Potential participants, however, are having none of it, and are making no secret of their disdain. James-J Walsh, a former Pride London director, took to Pink News to voice his displeasure:
As a former Associate Director of Pride London, who was involved with the bid for the London WorldPride Event I can't say I'm all that surprised, but what you might be surprised to hear is that the planning for this started almost five years ago.

We are at a point where the official festival fortnight has already begun and in little over a week, thousands will be making a national or international commute to London with nothing to see and nowhere to go beyond that of an ordinary Saturday night out in Soho. It's a travesty for the UK's LGBT Tourism and Hospitality industry, and a despicable wasted opportunity for the International LGBT Rights movement.
LGBT activist Peter Tatchell also spoke out about the WorldPride "chaos," particularly the time change: the event was meant to start at 1pm, but has been pushed up to 11am.
"Many people have booked coaches and trains to arrive at the original start time of 1pm, and it's too late to ensure that everyone knows that the start time has changed," he said. "It is going to result in total chaos and gridlock throughout the West End. The police and the mayor are stark, raving mad to have agreed to this shambles."