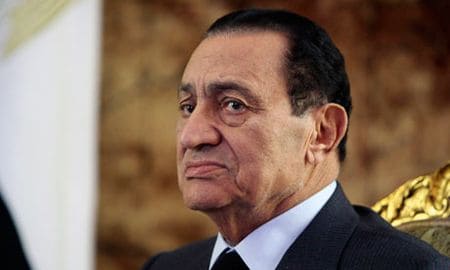 Hosni Mubarak gets life.

Kathryn Joosten, star of The West Wing and Desperate Housewives, has died.
Researchers Joshua A. Tabak and Vivian Zayas explain "the science of gaydar":
… our finding clarifies how people distinguish between gay and straight faces. Research by Professor Rule and his colleagues has implicated certain areas of the face (like the mouth area) in gaydar judgments. Our discovery — that accuracy was substantially greater for right side up faces than for upside-down faces — indicates that configural face processing contributes to gaydar accuracy. Specific facial features will not tell the whole story. Differences in spatial relationships among facial features matter, too.

Consider, for example, facial width-to-height ratio. This is a configural physical feature that differs between men and women (men have a larger ratio) and reflects testosterone release during adolescence in males. Given that stereotypes of gender atypicality — gay men as relatively feminine and gay women as relatively masculine — play a role in how people judge others' sexual orientation, our finding suggests that cues like facial width-to-height ratio may contribute to gaydar judgments …

Chris Mooney explains the science behind the the media giving his book the shaft.

Bryan Fischer explains why discrimination's great.

Victory: The Triumphant Gay Revolution — was it misnamed?

The Pope says some nonsense about the beauty of priestly celibacy:
"The shining light of pastoral charity and a unified heart is sacerdotal celibacy and enshrined virginity," Pope Benedict XVI told hundreds of clergy members in Milan Cathedral during the 7th World Meeting of Families.

"Without a doubt, Jesus' love is for all Christians but takes on particular significance for the celibate priest and for those who take up the vocation of a life of devotion," he said on the second day of his visit to Milan.

This psychiatrist feels the need to explain that there won't be a zombie apocalypse.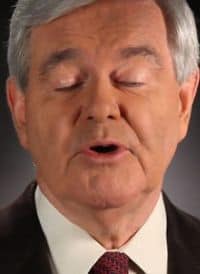 Newt Gingrich isn't a very good Romney surrogate:
"[F]rankly, the Romney people did the only thing they could [against my campaign]. They used their strengths — which were money and the super PAC and a willingness to go after me very aggressively — to offset my strength, which was an ability to define a larger, better future," Gingrich said. "It's not bad to say [Romney] has proven he will do what it takes to beat Obama. It's the nature of our current political culture that cynicism trumps idealism," the former speaker added, coming very close to calling Romney cynical.

GOP congressional spokesman Jay Townsend thinks acid-attacks are hilarious.

Kim Stanley Robinson's 2312 sounds pretty amazing:
A very few writers can at length sustain both the nothingness where characters, where lives, happen and also the tech and thrill where adventure occurs. Iain M. Banks, yes, almost always. And then there's Kim Stanley Robinson, whose new novel, 2312, is his boldest trip into all of the marvelous SF genres—ethnography, future shock, screed against capitalism, road to earth—and all of the ways to thrill and be thrilled. It's a future history that's so secure and comprehensive that it reads as an account of the past—a trick of craft that belongs almost exclusively to the supreme SF task force of Le Guin and Margaret Atwood.

A few years ago, quacks liked to give autistic kids a castration drug to "cure" their condition. It didn't work. Now the quacks have moved on to bleach enemas.