Orrin Hatch and nine other GOP senators filed an amicus brief in the 9th Circuit DOMA case this week objecting to Judge Jeffrey White's statements regarding "animus" in his ruling striking down the law, Law.com reports: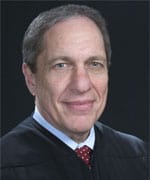 In striking down DOMA in February, White had observed that "the legislative history is replete with expressed animus toward gay men and lesbians." Specifically, White noted that some congressmen during floor debate had called homosexuality "immoral," "depraved," "unnatural," "based on perversion" and "an attack on god's principles." Quoting Justice Anthony Kennedy, White said prejudice may be caused by "simple want of careful, rational reflection," among other things.
White's judgment of 'animus' is wholly subjective they argue:
Nothing in Supreme Court jurisprudence, the senators contend, "authorizes a court to strike down an otherwise constitutional law based on the belief that legislators individually, or the Congress as a whole, were motivated by 'animus,'" states the brief, which is signed by Michael Stern of Fairfax, Va.
"Judicial 'psychoanalysis' of legislative motives, to use Justice Cardozo's phrase, is a highly subjective exercise, which threatens needless friction between the branches," the brief continues. "Scouring the congressional record for 'sound-bites' to divine and disparage the motives of individual legislators also chills the freedom of legislative speech that is the hallmark of robust democratic debate."
Along with Hatch the senators joining as amici were Saxby Chambliss of Georgia, Dan Coats of Indiana, Thad Cochran and Roger Wicker of Mississippi, Mike Crapo of Idaho, Charles Grassley of Iowa, Lindsey Graham of South Carolina, Mitch McConnell of Kentucky and Richard Shelby of Alabama. A handful of current GOP senators who voted for DOMA did not sign onto the filing, including Jon Kyl and John McCain of Arizona, Richard Lugar of Indiana, Olympia Snowe of New Hampshire, James Inhofe of Oklahoma and Kay Bailey Hutchinson of Texas.