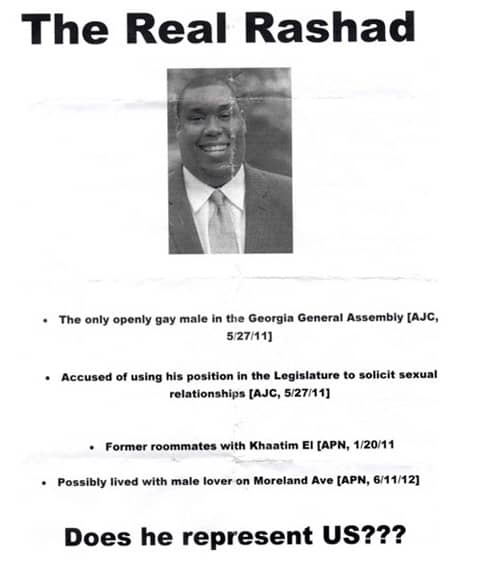 Some of you may recall that last year Georgia State Rep. Rashad Taylor was forced out of the closet in response to an email circulating around offices of the state capitol written by the former partner of Taylor's boyfriend.
Taylor's sexuality is again making headlines, this time as the target of an ugly homophobic flier. Taylor is running against fellow Democrat Pat Gardner in the upcoming District 57 election, though it's unclear where the flier came from.
Taylor held a press conference at the capitol today calling on Gardner to denounce the flier.
Watch it, AFTER THE JUMP…