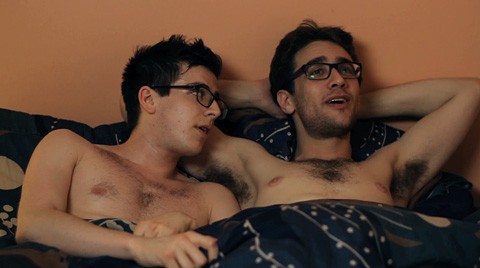 "Moon River", Episode 3 of our favorite new NYC-based web series The Outs has arrived, and does not disappoint!
Check it out, AFTER THE JUMP…
If you missed them, here are Episode 1 and Episode 2, which you may want to watch first. Director Adam Goldman also has a Kickstarter campaign to fund the next episodes in the series.