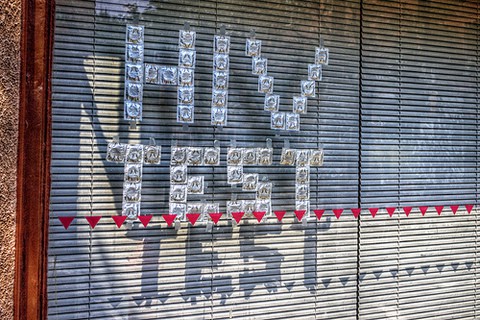 Today, as it is every June 27th, is National HIV Testing Day. Our nation — and indeed the world — have come a long way since the pandemic began, and more people are now aware of the disease, and managing it. Still, while about 80% of infected people know their status (about 1.1 million), another 20% are blissfully and dangerously unaware (about 200,000). Knowledge is power, they say, and in this case knowledge could help manage the virus' transmission.
To help fight the good fight, the CDC is now teaming up with pharmacies, including Walgreens, to offer free, easily accessible tests to people who otherwise may not bother checking their status.
From Dr. Thomas Friedman, CDC's director:
For the 2012 observance of National HIV Testing Day, June 27, the Centers for Disease Control and Prevention has announced a new pilot project to train pharmacists and retail store clinic staff at 12 rural and 12 urban sites to provide voluntary, confidential, rapid HIV testing. The goal is to extend HIV testing and counseling and make it much more easily accessible in the communities where people live.

The result of this two-year initiative will be a model of HIV testing availability in pharmacies and retail clinics across the United States.  Lessons learned from the project will be incorporated into a comprehensive toolkit that pharmacists and retail clinic staff can use to expand HIV testing nationwide.
Friedman also reminds readers that HIV prevention doesn't happen on just one day, today, but requires constant vigilance and self-awareness. "We must promote HIV testing and prevent new HIV infections every day of the year, not just today, National HIV Testing Day," he said.
If you're looking for a testing location near you, check out the CDC's handy-dandy directory.